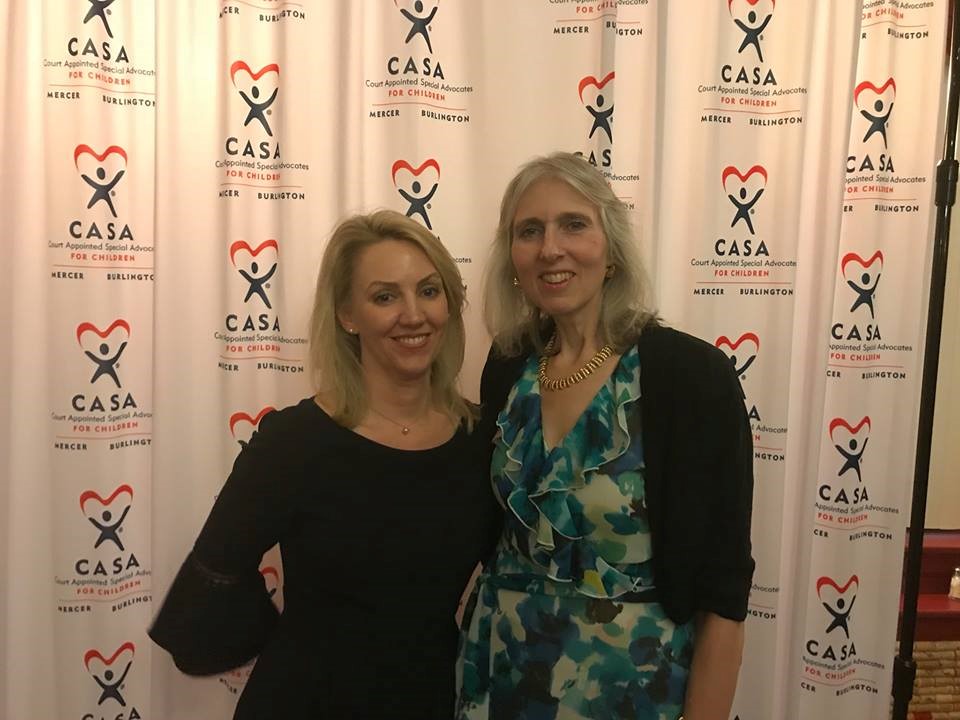 More than 60 volunteers, staff, family court judges and board members attended the 2018 Burlington County CASA Appreciation Awards dinner at Casamari in Burlington, NJ on May 15. CASA for Children of Mercer and Burlington Counties is celebrating the volunteers with years-of-service pins and certificates. This year a special service award was established in memory of Eileen Fralinger, a dedicated CASA volunteer who passed away in November 2017. Eileen's daughter, Erin Fralinger, and sister, Lorraine Reilly, accepted the plaque in her memory.
The recipient of the First Annual Eileen Fralinger Service Award was presented to Phyllis Kepner of Burlington, NJ. Phyllis has been an advocate for four years and has advocated on two cases. Her last case lasted most of the time she has been an advocate, given the complicated situation her children were facing. On her case, Phyllis played a big part in finding her children's forever home. Phyllis has also served the organization by assisting at community recruitment events and being part of the Advocate Committee. Phyllis is very passionate about helping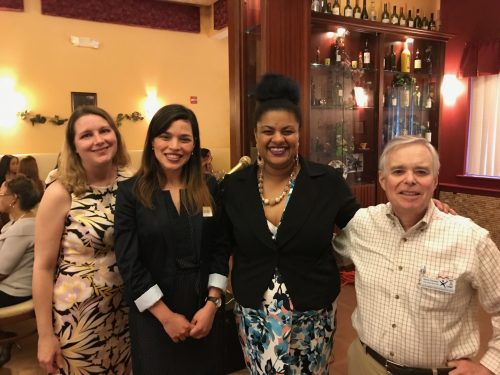 the children she serves and will thoroughly investigate each aspect of the situation until she has all the answers. She is someone that will be involved in her children's lives as long as they wish and have received support from her even after her role as CASA has been done. Phyllis is an inspiration to all who know her.