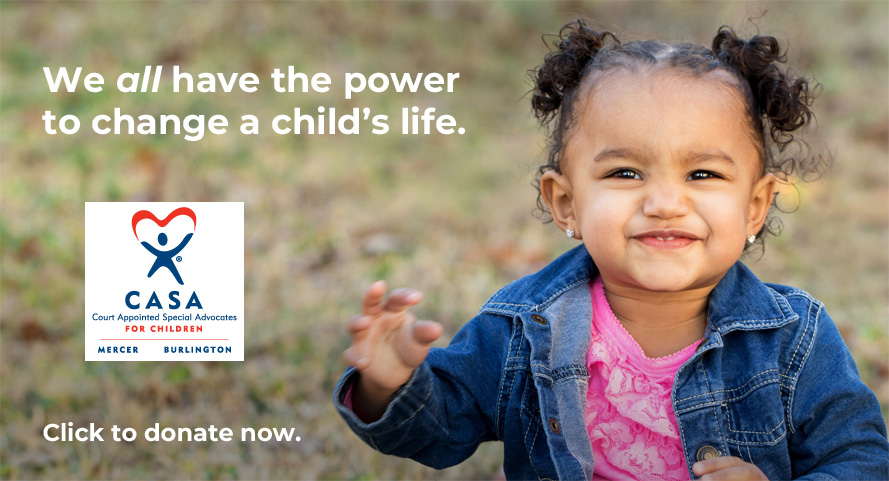 Your donation helps right in our community
This year we served 448 children in Mercer and Burlington Counties, but there are another 550 children in foster care waiting for an advocate. Your donation could help bridge that gap.
To learn more about supporting CASA, please contact
Blanche Brann at bbrann@casamercer.org or call 609-434-0050.
Check donations can be made out to CASA for Children of Mercer & Burlington Counties
and mailed to 1450 Parkside Avenue, Suite 22 Ewing, NJ 08638.
CASA for Children of Mercer and Burlington Counties is a 501 (c)(3) non-profit organization. Your donation is 100% tax deductible to the extent allowed by law.