Katherine Carmichael, M.S.Ed., MSW, LMSW, Executive Director
Katherine joined CASA as executive director in May 2016. Prior to this, Katherine was senior director of operations at the YWCA Bergen County and a member of the senior leadership team. At the YWCA, she oversaw the Aquatics, Health, Wellness and Youth programs, including child care, at over 30 program sites. Katherine has served as senior director of Program Services and Outreach for the Princeton-Blairstown Center, where she developed and oversaw programs serving more than 4,000 participants a year at school-based programs in Trenton, New York City and a retreat campus in Blairstown, N.J. Previously, Katherine was program director for Good Shepherd Services in New York City for nine years. She served as the start-up Director for two large school-based mental health counseling programs for more than 300 at-risk youth with behavioral and emotional challenges.
"The board is delighted to have found an outstanding individual with strong leadership and operational experience in running programs serving youth and families in Mercer and Bergen counties and New York City," said Andrea Stine, immediate past president of the board of trustees. "With her commitment to helping children at risk and her in-depth professional experience, Katherine is the right person to further CASA's mission to train volunteers to advocate for abused and neglected children."
Katherine holds a master's degree from Columbia University School of Social Work in Advanced Clinical Social Work Practice/School-based and School-linked Services and a master's degree from Bank Street Graduate School of Education in Middle School Special and General Education Dual Certification. She also has a Certified Nonprofit Accounting Professional Certificate from the FMA Institute and the Advanced Certificate Program in Executive Leadership in the Not-For-Profit Sector from New York University Silver School of Social Work.
Laura Fitzgerald, Ph.D., Director of Training and Evaluation
Laura joined CASA in 2011 as a Case Supervisor. She was promoted to Director of Training and Evaluation in 2017. Laura has more than 22 years of diverse training, evaluation and child welfare experience. Most recently she was with The Family Learning Center as a family/child counselor. Prior to The Family Learning Center, Laura was a Family Preservation Specialist with Center for Family Services with the Hammond Group as a Behavior Assistant and In-community Clinician for four years. Laura has a BA in Psychology from Rutgers University, an MS in Psychology from Walden University and a PhD in Psychology from Walden University.
Renée Paci, Director of Programs
Renée Paci joined CASA in 2015 as a Senior Advocate Supervisor. Renée was promoted to Director of Programs in 2017. Renee has more than 16 years of experience working with agencies that provide services to child abuse/neglect victims. Most recently, Renée spent five years as a Victim/Mental Health Advocate for Children's Advocacy Center in Florida, where she provided services through an interdisciplinary approach to children who were victims of sexual and physical abuse. Prior to her work at Children's Advocacy Center, she investigated allegations of child abuse/neglect for DCF and was part of a unit that specialized in working cases that involved sexual abuse, physical abuse and child death cases. She was awarded as Investigator of the Year in 2008. Renée also has experience working with New Jersey Division of Child Protection and Permanency (DCP&P) as an intake worker. She holds a BA in Criminal Justice from Stockton University. She holds certifications as a mediator, certified child protective investigator, and victim services practitioner.
Maureen Tyler, Director of Volunteer Recruitment
Maureen Tyler, nicknamed Mauri, joined CASA in 2018. Mauri has worked with volunteers her entire career.  She spent the first part of her career as a Certified Therapeutic Recreational Specialist (CTRS) providing and managing recreation services in health care settings. She pioneered bringing recreation services into hospice care. The next part of her career was devoted to community work as Program Director for the Princeton Senior Resource Center.  Mauri holds a BS in Education from Utah State University, as well as graduate work in Therapeutic Recreation from San Francisco State University and Montclair State University. She has music training in drum circle facilitation and is endorsed by Remo Drum Company as a HealthRhythms Facilitator.   She leads drumming for Princeton Adult School and Robert Wood Johnson Hospital and plays guitar.
Program Staff
Gina Balsamo, Advocate Supervisor (Burlington)
Gina has been an Advocate with CASA for nearly four years and in 2018 joined the staff after being motivated during her time as a Peer Coach to share her passion for CASA's mission with even more volunteers.
For the past decade she has volunteered in multiple capacities to help children in her community. Most recently, she spent several years working within her school district to recruit, train, and schedule hundreds of volunteers to participate in programming for students in preschool through eighth grade.
Previously, Gina was a Pretrial Services Officer for the Washington D.C. Pretrial Services Agency. She received both her MS in Justice, Law, and Society and her BA in Law and Society from American University.   
Brittany Bayo, Administrative Assistant
Brittany Bayo joined CASA in 2017 after spending nearly 10 years providing overall business support to owners, managers and CEOs in roles of increased responsibility. Brittany holds an AS in Business Administration and an AS in International Business from Mercer County Community College. She is currently pursuing a BA in Business. She has served previously as Court Appointed Special Advocate for nearly three years, speaking up for the children we serve. In addition to her volunteer work with CASA Brittany is heavily involved with her community as a Kiwanian in Hamilton.
 Leah Behar, LCSW, Advocate Supervisor (Mercer)
Leah Joined CASA in 2018 as an advocate supervisor. Prior to working with CASA, Leah was working in partial hospitalization settings as well as the Carrier Clinic. During her time in partial hospital programs, Leah provided individual, group, and family to adolescents and children and provided training on working with children on the Autism Spectrum. While working with the Carrier Clinic, Leah provided case management services and expanded her knowledge base regarding treatment service providers in the state of New Jersey. While at Carrier Clinic, Leah also focused her work to addressing the needs of persons with developmental disabilities and on the Autism Spectrum. Leah received her master's in Social Work from Rutgers University. She is a Licensed Clinical Social worker.
Harry T. Cassidy, Advocate Recruiter (Burlington)
Harry Cassidy joined CASA in March 2015. Prior to this, Harry worked in the New Jersey Judiciary as Assistant Director at the Administrative Office of the Courts, Family Practice Division. Harry served for 38 years in the judiciary as a probation officer, program director and as the manager of the Burlington County Family Division of the Superior Court before moving to the Administrative Office as a manager and Assistant Director. In his capacity as assistant director, among other responsibilities, he supported the expansion of CASA throughout the state. He continues to serves on the NJ Council on Juvenile Justice Systems Improvement, and is a volunteer mediator in the Family Division in Burlington County. Harry holds a AB from Villanova University in Sociology and an MA in Sociology from Pennsylvania State University.
Jill Duffy, Advocate Recruiter (Mercer)
Jill Duffy joined CASA as an advocate recruiter in 2015. Prior to joining CASA, Jill was a family law attorney for 20 years as an associate for Carol Oswald, Esq., law clerk to the Honorable F. Lee Forester and the Honorable Anthony J. Parrillo with Mercer County Family Court. Jill has handled pro bono parental rights cases, as well as divorces, custody, and domestic violence cases involving the well-being of children. Her many years of experience working in the child's best interests reinforces the critical role of Court Appointed Special Advocates (CASAs) in the family court system. Jill holds a BA in Philosophy from Dickinson College and a JD from California Western School of Law.
 Tamika Francis, MSW, Advocate Supervisor (Mercer)
Tamika joined CASA in 2018. With over 15 years of experience working in the field of Social work, Tamika has worked as a supervisor for a nonprofit treatment home as well as with children in out-of-home placement. Tamika has worked with adults and children as a Domestic Violence Advocate for Burlington County and managed cases for children and adults with emotional, behavioral, and intellectual disabilities. While working at the nonprofit agency, she also provided Cultural Competency and Trauma Informed training for staff and potential treatment parents. Most recently, Tamika was a Crisis Social worker that responded to mental health crisis and trauma for individuals in Bucks County, PA. Tamika received her MS in Social Work from the University of Pennsylvania.
Simone A. Jarvis, Advocate Supervisor (Burlington)
Simone Jarvis joined CASA in 2017. Prior to joining CASA, Simone taught life skills to children through media and television production. Simone also worked for Target Corporation in developing projects to raise money and visibility for national non-profit organizations. She holds a BA in Marketing from The Art Institute of Philadelphia and is currently pursuing her MS in Social Work at Rutgers University.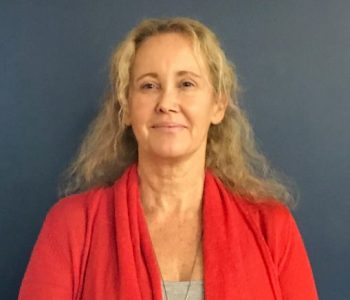 Alison Lorenz, JD, Advocate Supervisor (Mercer)
Alison joined CASA in 2018 after almost three years as a CASA Advocate. She was inspired to join the staff because of her service as an Advocate, and is a firm believer that the work we do at CASA to represent the child makes a difference. Alison has been a volunteer for several organisations dedicated to children's well-being for many years before coming to CASA. She holds a JD from Quinnipiac University, and a BA in History, with a minor in Sociology from Rider.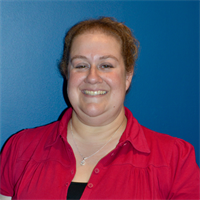 Lisa Oros, Advocate Supervisor (Mercer)
Lisa Oros joined CASA in 2005. Before joining CASA she worked as a trainer for Foster and Adoptive Family Services conducting information sessions for prospective foster parents and developing in-service trainings for active foster parents. Lisa has been a member of the LGBTQI Youth Committee since 2013, as well as a member of the Mercer County Gang Prevention and Intervention Task Force. Lisa was one of the original trainers of Fostering Futures, a training designed to give advocates working with teens the tools to help them plan for for their future and navigate the transition to adulthood. She has developed and adapted many training programs to state-specific guidelines. She holds a BA in History from Douglass College, Rutgers University and a Certificate in Case Management from the School of Social Work, at Rutgers.
Ines Ramirez, JD, Advocate Supervisor (Burlington)
Advocate Supervisor (Burlington) Ines Ramirez joined CASA in 2015. Prior to this, Ines worked for three years as a case supervisor for CASA of Camden County. Prior to relocating to New Jersey, Ines worked for a government program in her hometown of Ponce, Puerto Rico that encouraged underprivileged teenagers to participate in positive extra-curricular activities. She holds a JD from the Catholic University of Puerto Rico and a BA in Psychology from the University of Puerto Rico. She has been involved with organizations dedicated to child well-being and social welfare for many years.