Brian's Story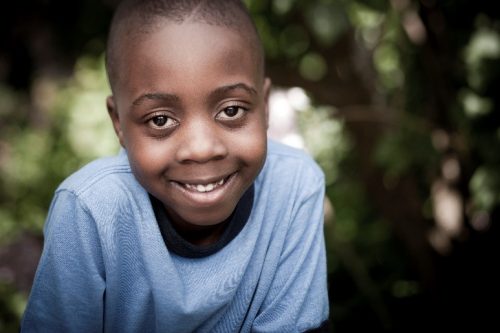 Teresa, a CASA volunteer, was assigned to Brian when he was four years old and in foster care due to abuse by his biological parents. Teresa worked on Brian's behalf and became the consistent adult in his life. In the nine month period Teresa served as Brian's CASA volunteer, he had three different Division caseworkers. The adoptive parent and child were so eager to finalize the adoption and were promised it would happen by the end of 2017. Yet, every time the Division caseworker changed, the family became a bit more nervous about sticking to the goal. Nevertheless, Teresa followed-up with the caseworkers regularly to ensure this process would stay on track.
Teresa assured the courts that Brian's adoptive parent was meeting his educational, medical, and emotional needs completely. He was even able to continue having contact with his birth family, including his sibling who was placed in a different adoptive home. Teresa provided the recommendations to the judge that demonstrated this placement was indeed ideal and the adoption should be finalized as soon as possible.
When adoption day finally arrived in December 2017, Teresa was invited to celebrate with Brian and his new family. While waiting for the judge, Brian was all smiles and cuddled with his adoptive mom, played with his adoptive aunt; looking completely comfortable, happy, and most importantly, at home with his forever family.
Guillermo's Story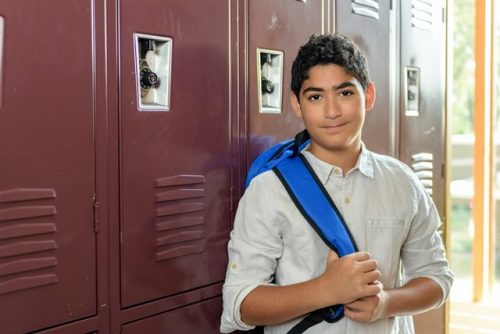 Guillermo was trafficked to the United States from Ecuador when he 11 years old and forced into manual labor, in order to pay off family debts. He was made to work every day and was not allowed to attend school. One day, at age 16, he was able to run away and contact the local police.  Child protective services helped Guillermo move into a youth homeless shelter as an emergency placement.  CASA volunteer, Noelle, was assigned to Guillermo a month later, in October 2016.  Noelle quickly realized how much support Guillermo needed and didn't hesitate to act. Guillermo, on top of having no family connections, spoke very little English and had not gone to school since he was 10 years old. Noelle drove to the school and the shelter as often as she could. As his advocate, she developed strong relationships with school personnel and his caseworker in order to find him a safe, permanent home. However, the school, which had become so invested in his education, did not want to see him moved out of district. As a result, Noelle connected with a parent whose son was Guillermo's best friend, which ultimately led the parent to become approved as a foster home.  Guillermo now resides with his friend and the family considers him one of their own. Despite being out of school for so long, due to the stability offered at his new home and the partnership Noelle formed with the school, Guillermo is thriving and will have the opportunity to graduate with his peers in a community that cares about him and a family that loves him.
These successes strengthen our resolve to serve every child in foster care that needs a CASA volunteer to speak up for them and ensure they reach a safe permanent and stable home.
Katie's Story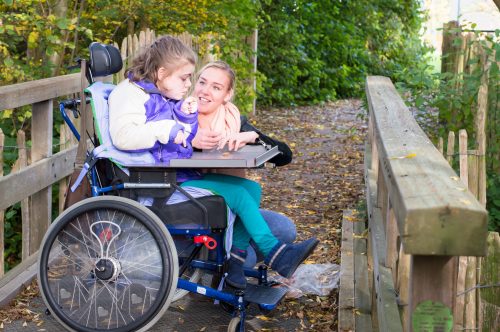 Linda, a CASA volunteer, changed the life of her CASA child, Katie.  Linda became Katie's CASA when Katie was just 10 years old. Katie had many challenges in her young life, including a cognitively delayed teen mother who could not care for her.  The Division of Child Protection and Permanency (The Division) was involved since her birth, and she was placed in foster care when she was eight, after having moved around family members' homes her whole life.  Katie's mother surrendered her parental rights and Katie became a legal orphan.
Katie's severe developmental disabilities made it hard to find an adoptive home for her. When Linda met her, she was in a therapeutic home and the Division was moving toward adoption.  But Linda had concerns and saw many red flag which she reported to the court and urged them to investigate the home. Unfortunately, Katie was being sexually and emotionally abused there.
After more moves, Katie was placed in a short-term residential facility.  Given her disabilities, and no pre-adoptive homes able or willing to take her, the Division plan was revised to long-term residential care. By this time, Katie had lived in five different placements in three years, and had six different caseworkers.
While long-term residential care was being arranged, Katie was placed in a temporary respite home with Ms. P.  Ms. P had no intention of adopting Katie, but Linda made sure she understood Katie's needs and history; and she quickly recognized the bond developing between the two.  Linda worked hard to support that relationship because, despite what everyone else said, Linda saw the potential for a real family for Katie.
There were many hurdles Linda helped Ms. P. overcome, and many obstacles she helped eliminate. She fought for the school to provide an IEP and after care for Katie, whose disabilities were so severe; she could not use the toilet on her own.  Linda's support and advocacy changed the course of Katie's life because it allowed Ms. P to consider keeping Katie.  Katie was adopted, and is thriving with her new family, in school and with her peers. 
This adoption would not have happened had it not been for CASA.  Due to the consistent advocacy and determination on Linda's part, Katie will grow up in a real family, rather than long-term residential care.  This advocacy must grow so our children in foster care will thrive.
Joe's Story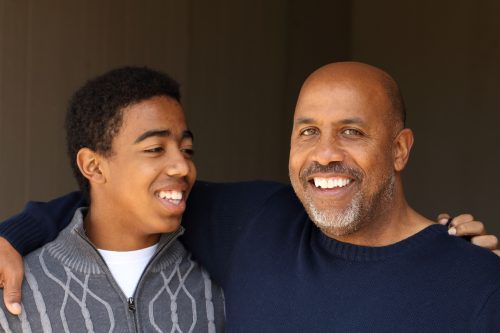 Individual stories give people a glimpse into the vulnerable young lives of children in foster care or residential facilities. Last year, more than 1,400 children in Mercer and Burlington Counties lived in foster homes or residential facilities, and CASA was simply unable to serve them all.
Joe was 13 years old when he and his siblings were removed from their birth father's house due to abuse. When the children were placed in foster care, Matt, a CASA volunteer for over five years, was assigned to Joe and his siblings.
Fortunately, all four children were placed with the same foster family, who even bought a bigger home to accommodate them all. The foster family wanted to adopt Joe and his siblings, but then Joe got into some trouble and was sent to a therapeutic treatment facility to address his behavior needs; his adoption seemed derailed. Matt advocated for Joe's pre-adoptive parents to stay in his life and attend family therapy sessions with him as part of his treatment. Thanks to the persistence and strong collaboration of his Department of Child Protection and Permanency (Division) caseworker, foster family, and CASA volunteer, Joe returned home to his siblings and pre-adoptive parents and his adoption was back on track.
Matt is one of the hundreds of CASA volunteers speaking up on behalf of the abused and neglected children in our communities. Matt will attend Joe's adoption this July, smiling with pride at how far Joe has come; cheering him on as he takes his new family's name and settles into his forever home with his forever family.
Steve's Story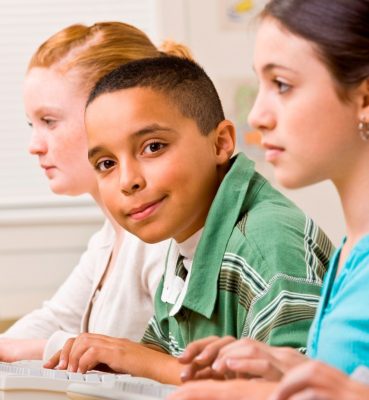 Steve was nine years old and in fourth grade when he entered the foster care system because his father went to prison and his mother was diagnosed with psychiatric issues and untreated substance abuse.  Steve was nine years old and in fourth grade.  Patricia, a CASA volunteer, was appointed by the court in November 2016 to help Steve as he adjusted to a new foster home without his biological parents.  Patricia visited Steve at his assigned out-of-placement home with his paternal aunt and several cousins.  On each visit she observed him interacting with his cousins while playing video games, or basketball, a sport he loved.
Steve was fortunate to be placed with his father's sister, a paternal aunt.  Steve was thriving in the home and was in regular phone contact with his dad, who called virtually every day.  Steve is a bright and inquisitive child who enjoyed seeing Patricia and telling her all about his classes, friends and conversations with dad.  Dad maintained regular contact with his son throughout his incarceration.  In April 2017, Steve's father was released from prison and has been reunited with his dad.  CASA stays involved until the case is closed by DCP&P.  Patricia continues to have regular contact with the family and sees the incredible bond between father and son.  She continues to play a role by answering the father's questions about school and parenting.  Patricia's advocacy provided stability and consistency in Steve's life during a very vulnerable time.  Steve is now reunited with his father and is surrounded by a nurturing family.
Tom's Story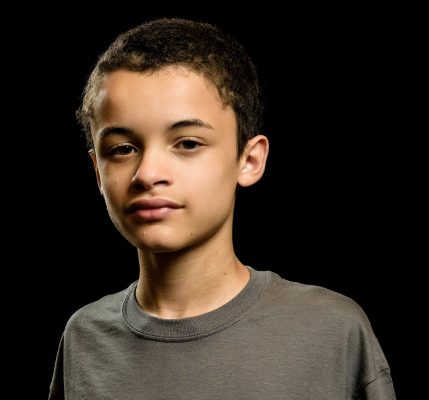 Judy, a new CASA volunteer worked with 10-year-old Tom for more than a year.  Tom who has a megawatt smile that lights up the entire room, has severe disabilities; he is non-mobile, non-verbal and uses a communication device to make his needs known. When Judy first met Tom, he had recently been removed from his family home, along with his half-brother and half-sister, due to severe neglect, that resulted in chronic health issues on top of his disabilities. Subsequently, he spent over 40 days in a local hospital, followed by a rapid succession of foster homes. With proper care, his health issues were resolved and Judy and Tom's Division caseworker searched for the right permanent placement.
The caseworker did an extraordinary job working with Judy on Tom's behalf.  He was placed in a specialized full-time educational residential facility and is thriving. This is truly the best place for him; he can now feed himself and is the highest functioning child in his class.
Although the facility is a two-hour drive for Judy, Tom's giant smile and his infectious joy when he sees her, makes every visit worth the trip.