Court Appointed Special Advocates (CASA) is the only court-authorized advocacy program for children and youth in foster care in Burlington and Mercer Counties. We provide the following programs and services for children in the foster care system.
Child Advocacy
Children who are victims of abuse, neglect and abandonment are assigned to professionally trained volunteers for advocacy in the Family Court system. CASA volunteers make recommendations to the court for critical community resources and services to improve a child's stability and outcomes. Volunteers also ensure that each child is in a safe, nurturing, and permanent home as soon as possible. CASA volunteers are generally assigned to one case at a time, or to a specific child or sibling group. Once assigned to cases, the CASA volunteers are supervised by staff Advocate Supervisors throughout the life cycle of each case.
Volunteer Recruitment and Training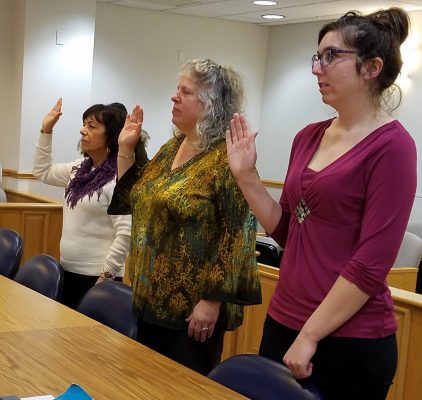 The process to become a CASA volunteer advocate includes recruitment, orientation sessions, interviews, background checks, 33 hours of combined online and classroom training, swearing-in ceremonies presided over by the Family Court Judges, and case assignment. The pre-service training curriculum includes the following topics: the role of the volunteer, the child welfare system, needs and development of children, trauma, mental health, poverty, professional communication, cultural competence, educational needs, and permanency. Additional In-Service training is provided for our volunteers throughout the year.   
Aging Out Seminar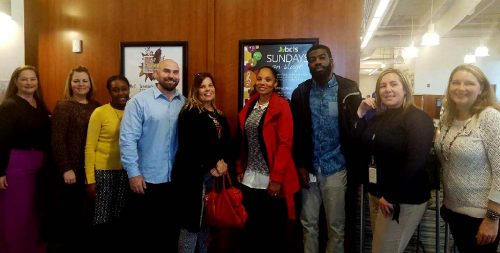 CASA for Children of Mercer and Burlington Counties currently offers one annual conference that focuses on the 14-21 population of youth aging out of the child welfare system. CASA collaborates with the Division of Child Protection and Permanency, Superior Court, Family Division, Mercer County Children in Court, Burlington County Children in Court, and Rutgers University Child Advocacy Clinic to offer a program that familiarizes youth with resources and services to establish them on a path toward a healthy, productive life.  The 2019 conference covered such topics as finding housing, post-secondary planning, employment skills and healthy relationships.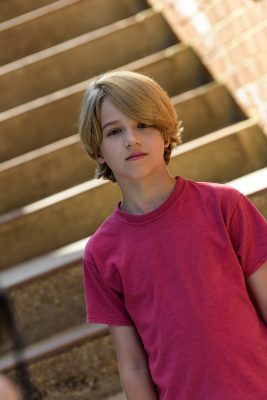 Darkness to Light
Child sexual abuse is always a difficult topic to think and learn about. However, to prevent abuse, we have to break through the stigma and shame, and talk about how the sexual abuse of children happens. It's the only way we will be able to stop what is arguably the number one health crisis that children face today.
Darkness to Light understands that learning the facts about childhood sexual abuse helps prevent it. Talking about it helps prevent it. Getting involved helps prevent it. The truth is, if childhood sexual abuse can be prevented, it can be stopped.
Adult education is key to preventing child sexual abuse. 1 out of 10 children will be sexually abused before they turn 18.
Research shows that people who are sexually violated as children are far more likely to experience psychological problems  often lasting into adulthood, including post-traumatic stress syndrome, depression, suicide, substance abuse, teen pregnancy, school dropout and relationship problems.
The Darkness to Light "Stewards of Children" training is available through CASA for Children of Mercer and Burlington Counties.
This training is valuable to anyone who works with or knows children. This training is open to members of the community and if you are interested in having this training at your location, please contact Laura Fitzgerald, Ph.D., Director of Training and Evaluation to set up a training just for your organization or check the website for updates for when it will be held at one of our local offices.
Educational Advocacy
Nationally, only 50% of foster children graduate from high school by age 18, compared to 82% of typical children. College graduation rates are even lower with only 3% of youth in foster care graduating with a college degree. All CASA volunteers are trained in the Educational Advocacy curriculum created by CASA of NJ, the Special Education and Child Advocacy Clinics at Rutgers School of Law, Advocates for Children of NJ and NJ Department of Children and Families. Some CASA volunteers receive an additional appointment by the Court that provides them with the ability to be the educational decision makers and sign the child's IEP. CASA volunteers serve as the link between many systems for foster youth. Advocates have the ability to maintain school stability for children who often lag behind their peers because they move homes and schools and lack continuity of schooling. A CASA advocate can interrupt this cycle of absenteeism that leads to failure by frequently speaking with teachers and school staff to understand the child's educational needs.
Medical Advocacy
The primary goal of CASA Medical Advocacy is to assist with ensuring that children are receiving any and all healthcare needed to keep them in optimal health while they are in out-of-home placement. This includes regular well-care, dental care, and immunizations, as well as any other necessary healthcare services based on their unique, individual needs.
CASA's:
Gather information regarding the child's health status, immunizations, assessments, and care provided to the child; this may include not only gathering information, but also filling in information gaps where appropriate.
Help to ensure that any/all specific healthcare needs of the child are being met (including regular well-care, dental care, and immunizations, as well as specialized care if needed).
Provide the Court with timely, objective, and unbiased information based upon the information gathered; this will allow the Court to make well-informed decisions on the child's behalf.
Nurtured Heart Approach (NHA)
The Nurtured Heart Approach (NHA) consists of a set of strategies that assists children in further developing their self-regulation and has been effective with children of all ages, especially those with behavioral challenges. It focuses on transforming the way children perceive themselves, their caregivers, and the world around them. The method increases the child's self-esteem, methodically, consistently and effectively, and is seen as an important resource for children coping with a range of addiction, abuse and abandonment issues.