Elizabeth Hampton, Esq., Co-President
Elizabeth J. Hampton is a Partner in the Princeton, NJ office of Fox Rothschild LLP, a national law firm. Her practice spans a wide range of business-related litigation as well as health care matters, commercial tax appeals and probate litigation. Elizabeth also advises clients on developing best practices in their organizations to maximize successful outcomes and prevent litigation. She works extensively with health care providers to address insurance audits and practice issues. Elizabeth is a certified arbitrator, the co-chair of the Equity Committee for the Burlington County Bar Association, and a former chair of the Commercial Litigation section of the Camden County Bar Association. In addition, she has lectured on a wide variety of topics, including civil trial preparation, chancery practice, probate litigation, guardianships, and HIPAA compliance in litigation. Active in the community, Elizabeth serves on the boards of the Woodlands Community Association, Inc. and the Princeton Regional Chamber of Commerce, and is a past chair of the Chamber's Women in Business Alliance. She also served as a coach for the Marlton Recreation Council's youth soccer and track teams.
David Wittenburg, Co-President
David Wittenburg is a disability researcher from Mathematica Policy Research and a proud adoptive parent. His professional experience at Mathematica is in evaluating strategies for improving outcomes for youth transitioning into adulthood. He has over 20 years of experience in leading research projects that evaluate service delivery and program strategies to promote independent living outcomes, especially employment. As an adoptive parent, he is passionate about supporting CASA's missions to find permanent placements for children. David resides in South Brunswick Township with his wife and three children. David received his PhD in Economics from Syracuse University and BA from Hobart and William Smith College. David was elected to the Board of Trustees of CASA for Children for Mercer and Burlington Counties in August 2018.
Greg Grimaldi, Vice President
Greg Grimaldi recently retired from his position as Vice President with Conner Strong & Buckelew, where he was responsible for new business development for the Employee Benefits Consulting Division. He is a graduate of the University of Delaware with a Bachelor of Science in Accounting with a concentration in Finance. Additionally, Greg holds the designations of Certified Public Accountant and Registered Health Underwriter. Greg is also an active member of the Tri-State Society for Human Resource Management, the New Jersey Society of Certified Public Accountants, and the New Jersey Association of School Business Officials.
Digesh Patel, Treasurer
Digesh Patel is a director of Mercadien, P.C., CPA's and is involved in performing and overseeing audits of state, local and municipal government organizations. In 2012, Digesh was awarded a Special Achievement Award by the Association of Government Accountants' Trenton Chapter for his contribution to government accounting and auditing. He is a graduate of Rider University with a Bachelor of Science degree in Accounting and a Masters of Business Administration. As an undergraduate, he was treasurer for the Asian Students at Rider organization. He resides with his wife and two sons in Bordentown Township, NJ.
Deena L. Betze
Deena L. Betze is a family law attorney at Borger Matez, PA, in Cherry Hill, focusing on the needs of her clients and making positive changes in their lives. For over 25 years, she has represented men and women in divorce, mediation, custody, adoption (including agency, private placement, domestic, re-finalization of foreign adoptions and contested placements), domestic violence, pre-marital agreements, civil union mediation, and other family law related matters. Deena is collaboratively trained, trained in mediation and practices Collaborative Divorce. She is also a member of the South Jersey Collaborative Divorce Professionals and the International Academy of Collaborative Professionals. She is a member of the New Jersey Bar Association, where she previously served on the Family Law Executive Committee. She currently serves on the Family Law Committees of the Camden, Gloucester, and Burlington Counties Bar Association. She previously served as President of the Thomas S. Forkin Family Law American Inn of Court, one of only 20 Inns nationwide to achieve the platinum level of excellence. American Inns of Court are "designed to improve the skills, civility, professionalism and ethics of the bench and bar."
A graduate of S.U.N.Y. Stonybrook (B.A. 1987), Deena received her law degree in 1990 from Rutgers University School of Law Camden.   She is a lifelong resident of southern New Jersey, mother of two children and resides in Marlton, New Jersey.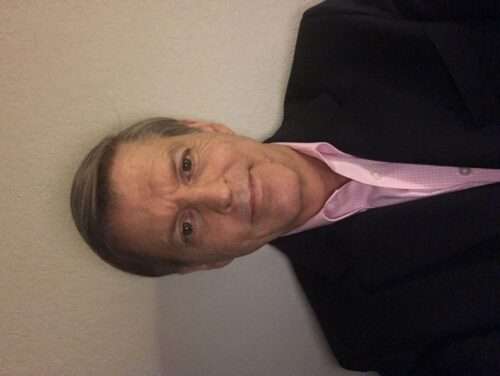 Dan Haughton
Dan Haughton retired in 2020 after a career working in financial services, internet startups and the nonprofit sector.  He was head of Advertising and Marketing Services at Merrill Lynch and Marketing at Kidder Peabody, and helped launch two internet software companies before ending his career with Opportunity International, which provides microfinance in developing countries in Africa, Asia and Latin America.  During his career he served on many nonprofit boards including the Trinity Church Vestry in Princeton, YMCA of Princeton, HiTops, Opera Festival of NJ, Trinity Counseling Service, Crisis Ministry (now Arm in Arm) and was elected to the Princeton School Board for 7 years.  He also currently serves on the board of Center for Supportive Schools.  Dan received his BA in English from Vanderbilt University and his MBA from Harvard Business School where he has co-chaired his last three class reunions.
Tammy Hersh
Tammy L Hersh is a Principal in the Princeton, NJ office of Asterion. As a Certified Public Accountant, Tammy combines the use of her accounting and auditing expertise with her forensic skills and other financial experience to solve complex problems in litigation matters. With over 25 years of accounting experience, she has extensive experience consulting and providing expert services in matters including complex commercial litigations, shareholder disputes, business valuation matters, and matrimonial proceedings. Tammy holds the Accredited in Business Valuation (ABV) credential issued by the American Institute of Certified Public Accountants.  As a Certified Fraud Examiner (CFE), she has assisted numerous companies and attorneys with matters involving employee theft, financial statement fraud, accounting malpractice, and securities fraud.  Tammy has presented to both business and civic organizations on topics such as commercial damages, business valuations, forensic accounting, and fraud.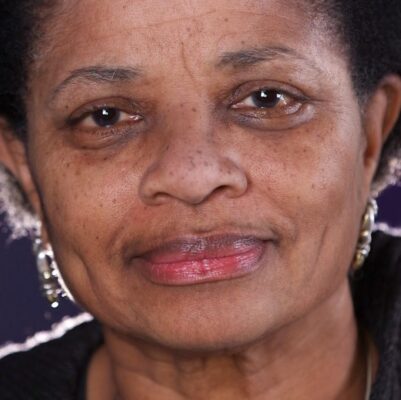 Denyse Leslie
Denyse Leslie currently serves as Board Vice President and Managing Director of the Paul Robeson House of Princeton. This labor of love keeps her active in racial and social justice enterprises and of course in promoting the legacy of Princeton native son, Paul Robeson. Denyse started her 30-year career in general management consulting at Towers Perrin in New York advising educational, publishing, and K12 clients. She's served previously as Senior Vice President, Consulting for DiversityInc, a Princeton-based diversity metrics firm and as a member of the Development staff for Petey Greene, a private nonprofit active in helping incarcerated people gain educational credentialling while still in prison. With great pleasure she has served on the CASA of Mercer and Burlington Counties Advisory Committee and contributed to helping project work, including leading a mask sewing effort during COVID-19 that benefited our CASA community. Denyse is active in her church – the 180-year-old Witherspoon Street Presbyterian Church located in the Historic Witherspoon Jackson Neighborhood. Denyse grew up in Brooklyn, NY and raised her son Chris in Hopewell, NJ, where she currently resides with Cali, her aging yet feisty chocolate lab. Her undergraduate and graduate degrees are from Middlebury College and the Yale School of Management, respectively.
Laquan T. Lightfoot
Laquan T. Lightfoot is a Senior Associate with Ricci Tyrrell Johnson & Grey. Laquan is licensed to practice in both Pennsylvania and New Jersey, which primarily includes products liability and premises liability litigation. In addition to her litigation practice, Ms. Lightfoot regularly serves as an arbitrator with the Philadelphia Court of Common Pleas Compulsory Arbitration Program adjudicating myriad civil disputes. Laquan also served as an Assistant District Attorney for the Philadelphia District Attorney's Office where she was assigned to Major Trials of the Southwest division and vigorously prosecuted numerous complex criminal cases from inception to disposition in both jury and bench trials. Laquan, a Posse Scholar, obtained her B.A. in Government and Law from Lafayette College. She earned her Juris Doctorate from Drexel University's Thomas R. Kline School of Law where he also serves as a volunteer mock trial coach for the Black Law Students Association.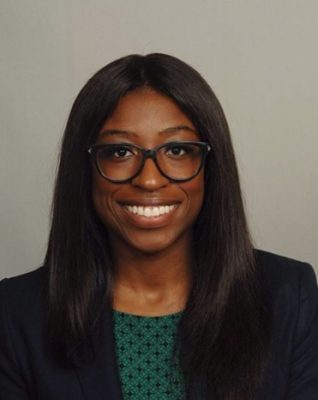 Jasmine Little
Jasmine Little is a health research analyst at Mathematica Policy Research and an admissions clinician at PennMedicine Princeton Behavioral Health. Her current work focuses on enhancing behavioral health services through evaluating strategies that promote "whole person care" and providing quality services for individuals with acute behavioral health needs. Jasmine's passion is to develop systematic approaches to care for individuals with complex needs and their families. Jasmine was elected to the Board of Trustees of CASA for Children for Mercer and Burlington Counties in June 2019.
Patrice S. Martin
Patrice S. Martin is an experienced nonprofit scholar-practitioner with over twenty years of experience in grants and program management in the public and nonprofit sectors. Previously Patrice worked for East End Cooperative Ministry, Women's Center & Shelter of Greater Pittsburgh, Robert Morris University, The National Constitution Center and Booz Allen Hamilton. Currently Patrice serves as a Sponsored Projects Officer at The Children's Hospital of Philadelphia where she oversees a portfolio of over 120 principal investigators and provides grants management services. Patrice has a Doctor of Business Administration D.B.A from Wilmington University an M.S. in Nonprofit Management from the Robert Morris University School of Business, a B.A. in Sociology and a B.A. in Public Administration from the University of Pittsburgh.
Jane Massi
Jane Massi is a Director in the Commercial Real Estate Department at SMBC Group in New York City. In her current role, she is responsible for developing and managing relationships with institutional real estate clients throughout the country. Prior to joining SMBC, Jane held leadership positions at several banks, including both a local community bank and large regional institutions. In addition, she has served in senior roles in both the public and non-profit sectors. A resident of Robbinsville and mother of two, Jane graduated from Georgetown University in Washington, DC, and is an active member of its alumni association, serving as a Class Ambassador as well as a member of its Alumni Admissions Program.