Elizabeth Hampton, Esq., Co-President
Elizabeth J. Hampton is a Partner in the Princeton, NJ office of Fox Rothschild LLP, a national law firm. Her practice spans a wide range of business-related litigation as well as health care matters, commercial tax appeals and probate litigation. Elizabeth also advises clients on developing best practices in their organizations to maximize successful outcomes and prevent litigation. She works extensively with health care providers to address insurance audits and practice issues. Elizabeth is a certified arbitrator, the co-chair of the Equity Committee for the Burlington County Bar Association, and a former chair of the Commercial Litigation section of the Camden County Bar Association. In addition, she has lectured on a wide variety of topics, including civil trial preparation, chancery practice, probate litigation, guardianships, and HIPAA compliance in litigation. Active in the community, Elizabeth serves on the boards of the Woodlands Community Association, Inc. and the Princeton Regional Chamber of Commerce, and is a past chair of the Chamber's Women in Business Alliance. She also served as a coach for the Marlton Recreation Council's youth soccer and track teams.
David Wittenburg, Co-President
David Wittenburg is a disability researcher from Mathematica Policy Research and a proud adoptive parent. His professional experience at Mathematica is in evaluating strategies for improving outcomes for youth transitioning into adulthood. He has over 20 years of experience in leading research projects that evaluate service delivery and program strategies to promote independent living outcomes, especially employment. As an adoptive parent, he is passionate about supporting CASA's missions to find permanent placements for children. David resides in South Brunswick Township with his wife and three children. David received his PhD in Economics from Syracuse University and BA from Hobart and William Smith College. David was elected to the Board of Trustees of CASA for Children for Mercer and Burlington Counties in August 2018.
Greg Grimaldi, Vice President
Greg Grimaldi recently retired from his position as Vice President with Conner Strong & Buckelew, where he was responsible for new business development for the Employee Benefits Consulting Division. He is a graduate of the University of Delaware with a Bachelor of Science in Accounting with a concentration in Finance. Additionally, Greg holds the designations of Certified Public Accountant and Registered Health Underwriter. Greg is also an active member of the Tri-State Society for Human Resource Management, the New Jersey Society of Certified Public Accountants, and the New Jersey Association of School Business Officials.
Hanifa Barnes
Hanifa L. Barnes is an Assistant Commissioner for the NJ Department of Education where she leverages her 15+ years of organizational leadership experience to oversee the Legal and External Affairs division. She has an extensive career in education, starting out as a substitute teacher in Newark, NJ, middle and high school teacher and eventually an administrator. Hanifa also served as a Chief of Staff and Operations in higher education finance with the country's largest  provider of state-funded aid and bond-funded loans, and was Chief Operating Officer for a multisite charter management organization. Hanifa is Founder and President of The Time Tutor, a multiservice agency that focuses on educating corporations and coaching individuals on how to use time to create impact. Hanifa is a wife, and mother to one daughter and three sons. She is a former professional actor and member of the Screen Actors Guild, who enjoys reading, writing historical fiction that has yet to be published, and is an active member of the Association of Black Women Lawyers, and Alpha Kappa Alpha Sorority, Inc.  Hanifa received her M.B.A. from Cornell University, J.D. from Rutgers University and Bachelor of Arts in Journalism and Communications from Georgia State University.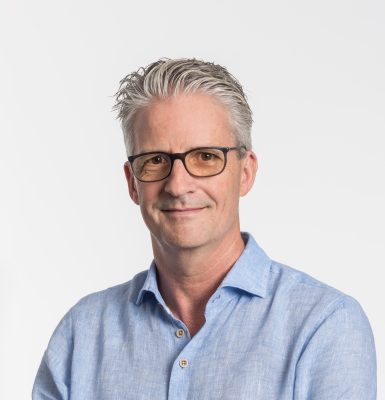 Albert Busch
Albert Busch is the President and CEO of Datacolor,  a global tech company headquartered in Lawrenceville, New Jersey. The company provides instrumentation, software and services to help customers get color right. Before joining Datacolor in 2008 Albert lived and worked in Belgium. For the past 12 years he, his wife and triplet daughters are residents of Skillman, New Jersey. Albert received a Masters in Engineering and a Masters in Industrial Management from the Universities of Gent and Leuven in Belgium and considers himself a lifetime learner.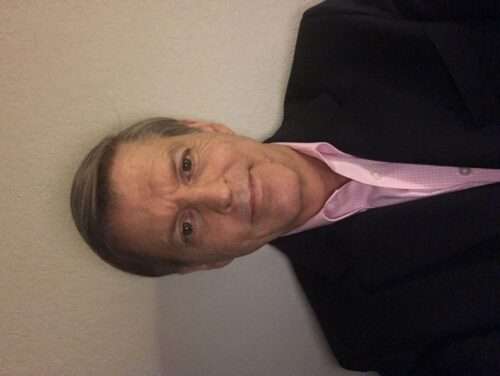 Dan Haughton
Dan Haughton retired in 2020 after a career working in financial services, internet startups and the nonprofit sector.  He was head of Advertising and Marketing Services at Merrill Lynch and Marketing at Kidder Peabody, and helped launch two internet software companies before ending his career with Opportunity International, which provides microfinance in developing countries in Africa, Asia and Latin America.  During his career he served on many nonprofit boards including the Trinity Church Vestry in Princeton, YMCA of Princeton, HiTops, Opera Festival of NJ, Trinity Counseling Service, Crisis Ministry (now Arm in Arm) and was elected to the Princeton School Board for 7 years.  He also currently serves on the board of Center for Supportive Schools.  Dan received his BA in English from Vanderbilt University and his MBA from Harvard Business School where he has co-chaired his last three class reunions.
Tammy Hersh
Tammy L Hersh is a Principal in the Princeton, NJ office of Asterion. As a Certified Public Accountant, Tammy combines the use of her accounting and auditing expertise with her forensic skills and other financial experience to solve complex problems in litigation matters. With over 25 years of accounting experience, she has extensive experience consulting and providing expert services in matters including complex commercial litigations, shareholder disputes, business valuation matters, and matrimonial proceedings. Tammy holds the Accredited in Business Valuation (ABV) credential issued by the American Institute of Certified Public Accountants.  As a Certified Fraud Examiner (CFE), she has assisted numerous companies and attorneys with matters involving employee theft, financial statement fraud, accounting malpractice, and securities fraud.  Tammy has presented to both business and civic organizations on topics such as commercial damages, business valuations, forensic accounting, and fraud.

Kimberly Jackson
Kimberly is Director of Account Management Services at Public Partnerships. She has over 20 years of leadership experience providing business process outsourcing (BPO) services to the public sector. Prior to Public Partnerships, Kimberly worked at Xerox for 16 years.  While there, she served as the Vice President of the National Black Employees Association, representing 16,000 African American employees at Xerox, as a member of The Women's Alliance, and the Black Women's Leadership Council. She is a founding member and President of both a Beta Psi Chapter at Montclair State University and the North Jersey Young Adult Club of NANBPWC, Inc.  Kimberly is an active member of the Trenton Alumnae Chapter of Delta Sigma Theta Sorority.  She earned her undergraduate degree in Business Administration from Montclair State University and her MBA from Drexel University in Philadelphia. She is the proud mother of one son, Kcyree, graduate of Morehouse College.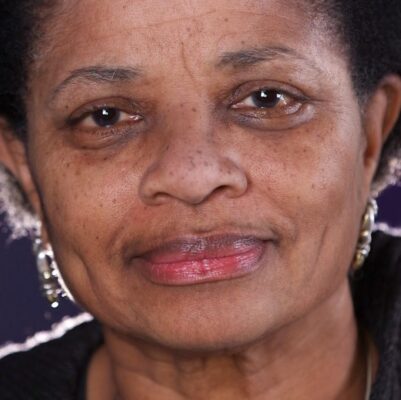 Denyse Leslie
Denyse Leslie currently serves as Board Vice President and Managing Director of the Paul Robeson House of Princeton. This labor of love keeps her active in racial and social justice enterprises and of course in promoting the legacy of Princeton native son, Paul Robeson. Denyse started her 30-year career in general management consulting at Towers Perrin in New York advising educational, publishing, and K12 clients. She's served previously as Senior Vice President, Consulting for DiversityInc, a Princeton-based diversity metrics firm and as a member of the Development staff for Petey Greene, a private nonprofit active in helping incarcerated people gain educational credentialling while still in prison. With great pleasure she has served on the CASA of Mercer and Burlington Counties Advisory Committee and contributed to helping project work, including leading a mask sewing effort during COVID-19 that benefited our CASA community. Denyse is active in her church – the 180-year-old Witherspoon Street Presbyterian Church located in the Historic Witherspoon Jackson Neighborhood. Denyse grew up in Brooklyn, NY and raised her son Chris in Hopewell, NJ, where she currently resides with Cali, her aging yet feisty chocolate lab. Her undergraduate and graduate degrees are from Middlebury College and the Yale School of Management, respectively.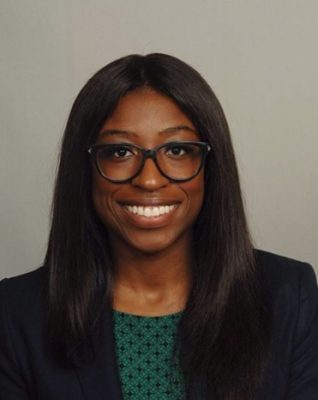 Jasmine Little
Jasmine Little is a health research analyst at Mathematica Policy Research and an admissions clinician at PennMedicine Princeton Behavioral Health. Her current work focuses on enhancing behavioral health services through evaluating strategies that promote "whole person care" and providing quality services for individuals with acute behavioral health needs. Jasmine's passion is to develop systematic approaches to care for individuals with complex needs and their families. Jasmine was elected to the Board of Trustees of CASA for Children for Mercer and Burlington Counties in June 2019.
Patrice S. Martin
Patrice S. Martin is an experienced nonprofit scholar-practitioner with over twenty years of experience in grants and program management in the public and nonprofit sectors. Previously Patrice worked for East End Cooperative Ministry, Women's Center & Shelter of Greater Pittsburgh, Robert Morris University, The National Constitution Center and Booz Allen Hamilton. Currently Patrice serves as a Sponsored Projects Officer at The Children's Hospital of Philadelphia where she oversees a portfolio of over 120 principal investigators and provides grants management services. Patrice has a Doctor of Business Administration D.B.A from Wilmington University an M.S. in Nonprofit Management from the Robert Morris University School of Business, a B.A. in Sociology and a B.A. in Public Administration from the University of Pittsburgh.