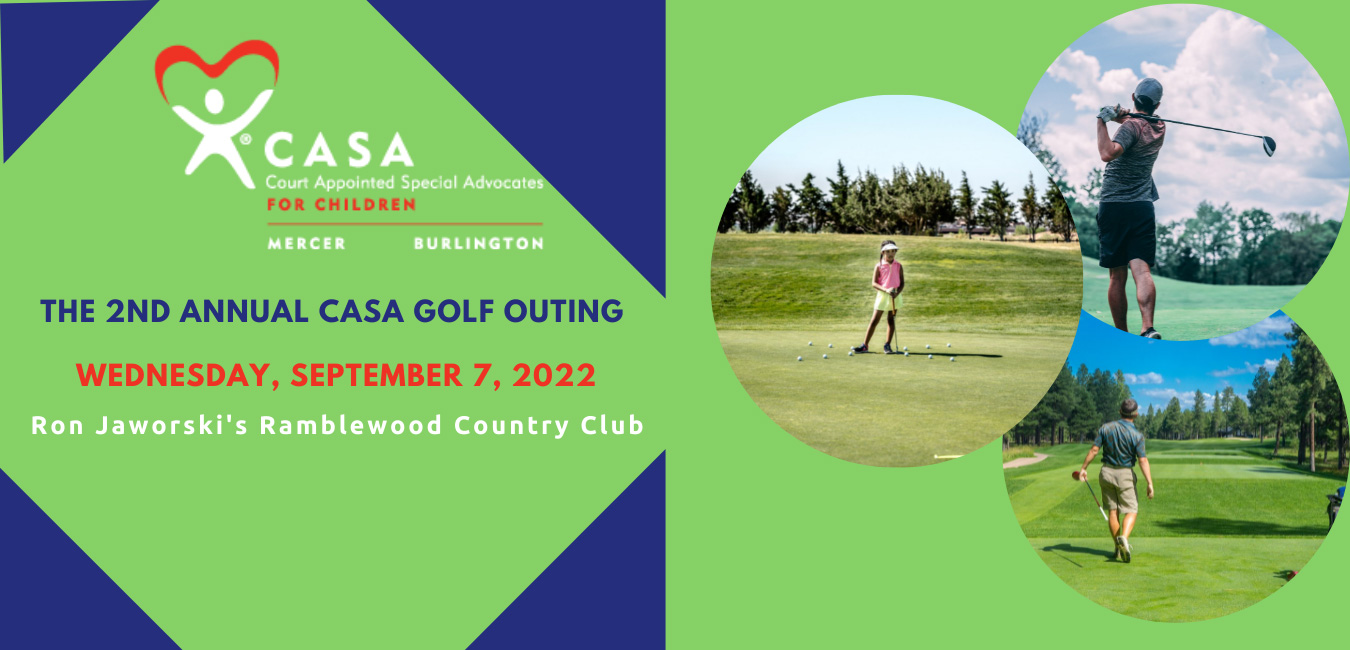 CASA for Children of Mercer and Burlington Counties is raising money to improve the lives of all Mercer and Burlington County children in out-of-home placement.
We would love to have you participate!
The 2nd Annual CASA Golf Outing
Sponsorship and tickets for the 2022 Golf Outing will be available soon – STAY TUNED!
To learn more about our outing, Please contact dkedar@casamercer.org