Saturday, March 2, 2019
6:00pm – 10:00pm
Court Appointed Special Advocates (CASA) for Children of Mercer and Burlington Counties will host an evening benefiting abused and neglected children in Mercer and Burlington Counties and honoring CASA's dedicated volunteers. Our CASA 18th Anniversary Gala: "Starry Night" at Cobblestone Creek Country Club in Lawrenceville will feature both a live and silent auction, cocktail hour, buffet dinner, and dancing. Each year, our CASA Gala represents a great opportunity to come together to recognize our extraordinary community of volunteers supporting our most vulnerable children.
Check out photos from this year here under 2019 Starry Night Gala!
A special thank you to Alison Lorenz for donating her photography services to capture our evening.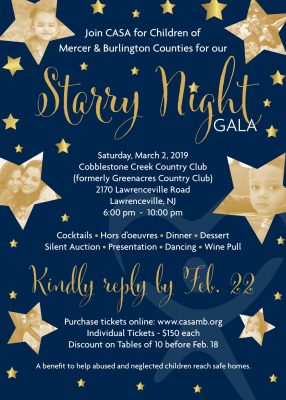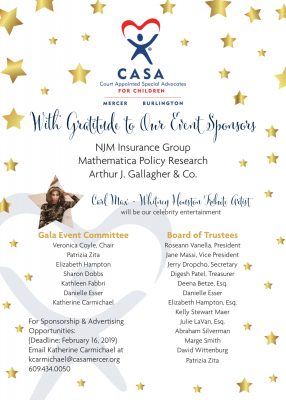 To purchase tickets or make a contribution please click here.
Our celebrity entertainment is Carl Max-Whitney Houston Tribute Artist!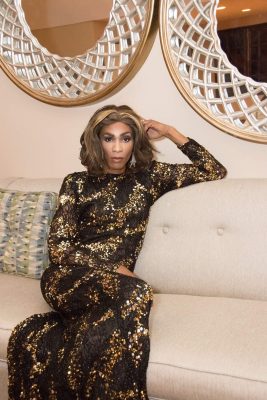 Thank you to our sponsors!

A special thank you to Snap A Smile Photo Booths! We can't wait to see everyone's snapshots.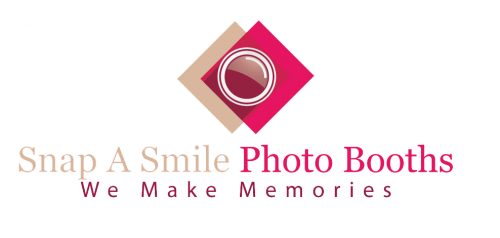 Sponsor Our Event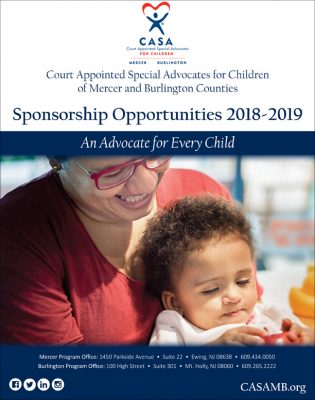 CASA is pleased to announce a new way to give to CASA!  The 2018-2019 Ambassador Sponsorship enables businesses, corporations and individuals to support CASA throughout the year and receive multiple valuable benefits for their support.   Learn more by downloading our Ambassador and Event Sponsorship Brochure today!  Contact Katherine Carmichael at kcarmichael@casamercer.org to schedule a meeting and for more information.